Random thoughts...

miscellaneous musings... and perhaps a few words of wisdom.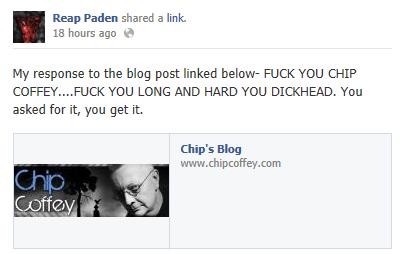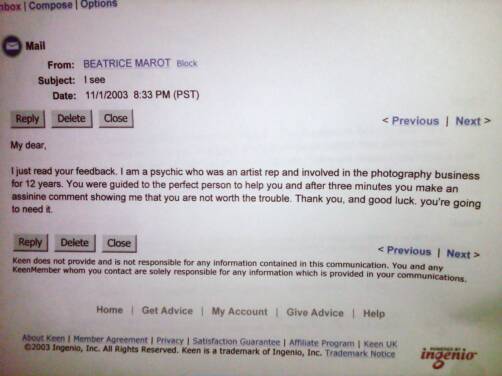 This is one example of many nasty emails that Beatrice Marot sent to customers of Keen that eventually resulted in her being fired from the site.

As stated above, I received this email from a mutual Keen client who happened to call Beatrice when he was unable to contact me for a reading.

I have kept the email for many years, along with MANY other examples of Beatrice's evil actions.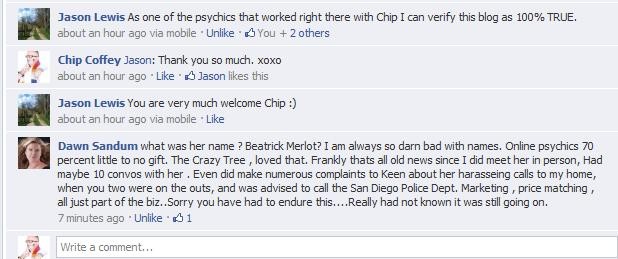 Two other psychics who also worked on Keen attest to the fact that what I have written about Beatrice here in my blog is THE TRUTH!